Save the dates! We are inviting you to come and join us as we celebrate Harley-Davidson of Cebu's 3rd year Anniversary with an Open-House of the new 2019 Models. Details are as follow: November 24 2019 Open House 10am onwards H-D of Cebu 3rd Year Anniversary party 5pm, H-D dealership Nov 25 Open House 9am-2pm
Read more
We are inviting everyone especially our biker friends from Dumaguete on January 10, Wednesday from 9AM-2:30PM at Honeycomb Tourist Inn.
Read more
We are pleased to announce starting this Sunday, October 1, Harley-Davidson of Cebu is extending our business hours from 9:00 AM - 1:00 PM to accommodate our customers needs for Sales, Marketing, General Merchandise and Parts & Accessories. We hope that you will take advantage of our longer hours to serve you better.
Read more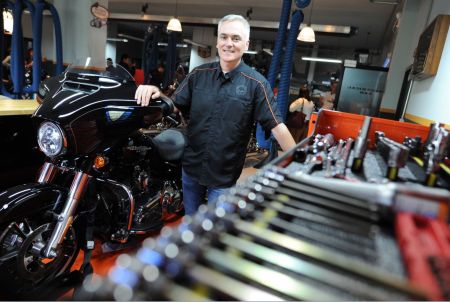 With a growing network of independently operated dealerships in the Asia Pacific region, the Harley-Davidson University facility, which became fully operational in January 2016, will support dealers to become and remain industry leaders in motorcycling expertise and customer service.
Read more